The Cross River Gorilla, with fewer than 300 individuals estimated to exist in the wild, is the most endangered of the gorilla subspecies, and is listed by the IUCN as Critically Endangered. This is the highest ranking for species that remain in the wild, and means the Cross River gorilla is at risk of extinction.
Yes, I want to help save Cross River Gorillas!
Africa's Most Endangered Great Ape

Conservation Action
With your help we can create new protected areas for Cross River gorillas!
Gorilla Volunteers
Work on conservation projects saving these great apes from extinction.
Gorilla Art
Purchase one of these artworks and contribute to the conservation of Cross River gorillas and their habitat.
LATEST NEWS
STORIES FROM THE FIELD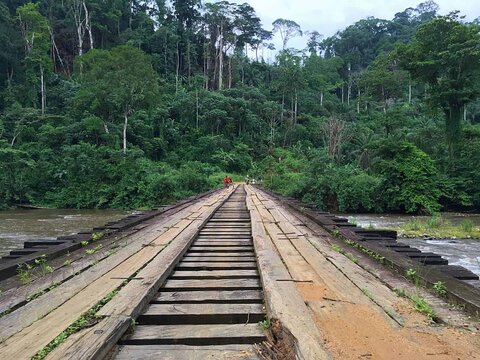 The government of Cameroon has approved the creation of a new community forest in Manyu Division. The two-year Provisional Management Agreement of the community forest to be named BANCK (Bakumba, Ayukaba, Numba, Chinda, Kendem) community forest, was approved by the Minister of Forestry and Wildlife, Philip Ngolle Ngwesse, through a Ministerial Decision N o 003 of January, 3 2018.
In a bid to conserve and ensure the sustainable management of natural resources of Mak-Betchou, in the Lebialem Division of Southwest Cameroon, ERuDeF in 2007 launched research and conservation work in this forest area. The proposed Mak-Betchou Wildlife Sanctuary is...
With the help of the GLAD (Global Land Analysis and Discovery) forest change detection data, available through Global Forest Watch, we conducted a time-series analysis of tree cover loss before, during and after the road construction. Not surprisingly, we found a strong relationship between the start of the road construction and increased tree cover loss in the direct vicinity of the road, indicating deforestation.