The Cross River Gorilla, with fewer than 300 individuals estimated to exist in the wild, is the most endangered of the gorilla subspecies, and is listed by the IUCN as Critically Endangered. This is the highest ranking for species that remain in the wild, and means the Cross River gorilla is at risk of extinction.
Yes, I want to help save Cross River Gorillas!
Africa's Most Endangered Great Ape

Conservation Action
With your help we can create new protected areas for Cross River gorillas!
Gorilla Volunteers
Work on conservation projects saving these great apes from extinction.
Gorilla Art
Purchase one of these artworks and contribute to the conservation of Cross River gorillas and their habitat.
LATEST NEWS
STORIES FROM THE FIELD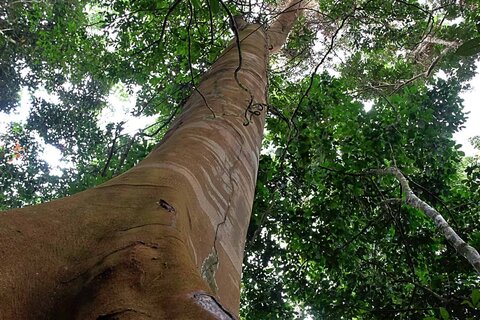 As the human population continues to grow at an exponential rate, the demands that arise have produced unforeseen impacts and pressures on our surrounding environment. Beginning in July 2016 with 100% community engagement and management, the Tofala-Mone East Corridor...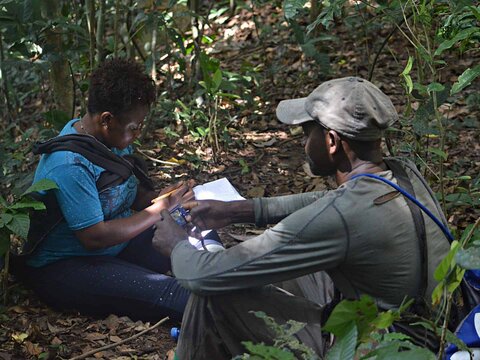 Exciting news, as an increasing number of Cameroon Nigeria Chimpanzees are being captured on camera traps in the Tofala Hill Wildlife Sanctuary. During the last survey in this sanctuary, a large group of 20 chimpanzees was caught on camera trap footage.
Many displaced by the conflict are fleeing to biodiversity hotspots, clearing forests to build homes and hunting endangered animals for survival. Around midday in the lush bushlands of western Cameroon, Nsong Gabriel enters a small makeshift hut to get a cup of the...