Get involved
Help Save Cross River Gorillas
With fewer than 300 individuals estimated to exist in the wild, the Cross River gorilla is the world's rarest great ape.
Who we are
The Cross River Gorilla Programme is a collaborative effort to protect the Cross River gorilla, Africa's most endangered great ape. We have been at the forefront of conservation in Cameroon since 2004. Our work collectively and individually have led to the successful gazettement of several protected areas. We are also developing a chain of Community Forest Reserves, together forming a rainforest corridor.
300gorillas: United by Nature
Our NFT series is creating a conservation community to raise $1.6 million to save the rarest great ape, the Cross River Gorilla
Critically Endangered
We've protecting Cross River gorillas and other wildlife in central west Africa since 2004, but with the ongoing biodiversity and climate crises, we urgently need to increase the number of Community Rangers to keep this rarest of species safe.
We can protect them from imminent extinction if we act now.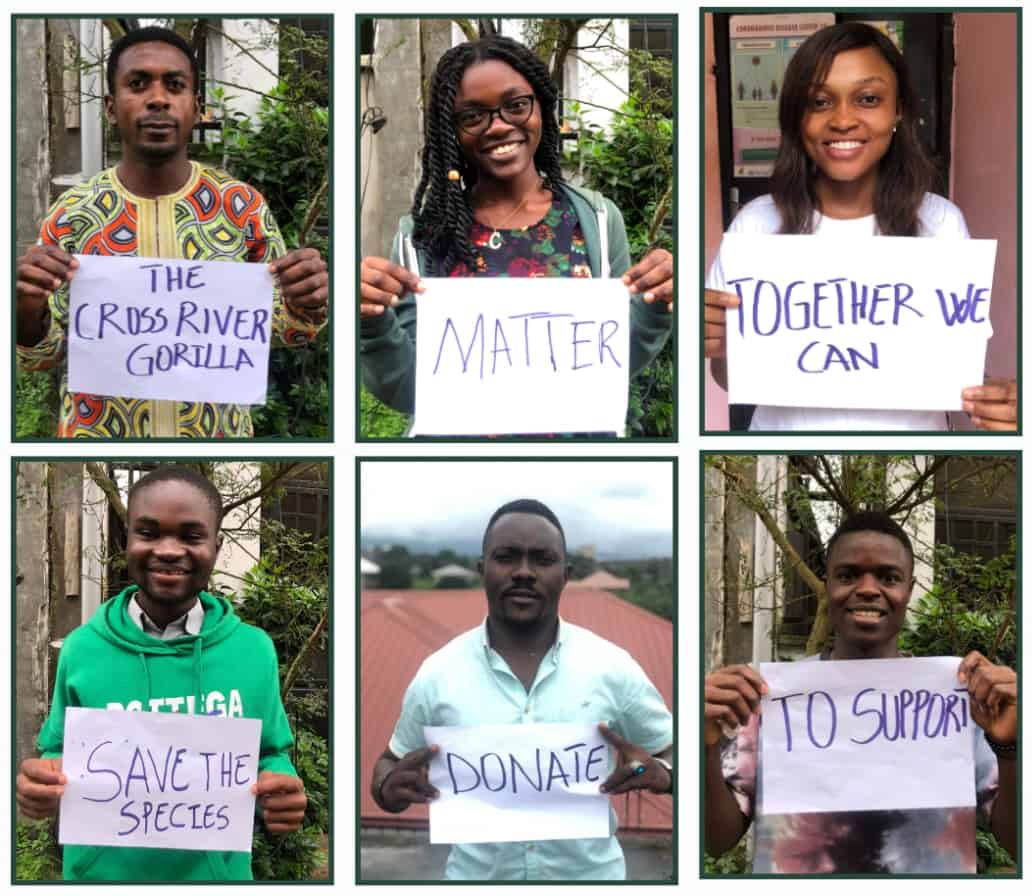 Cam Trap Footage of a Chimpanzee family group
The Nigeria-Cameroon Chimpanzees are an endangered subspecies of chimpanzee, with only an estimated 6,000 individuals remaining in the wild due to habitat loss and hunting.
The critically endangered species status is the highest risk category assigned by the International Union for Conservation of Nature (IUCN) Red List, indicating that a species faces an extremely high risk of extinction in the wild.

Become a Gorilla Guardian
We're looking for Supporters Around the world – can you help?
Our Conservation Partners:
We are grateful for the invaluable support and collaboration of our conservation partner organisations, working together to protect and preserve the Cross River Gorilla.