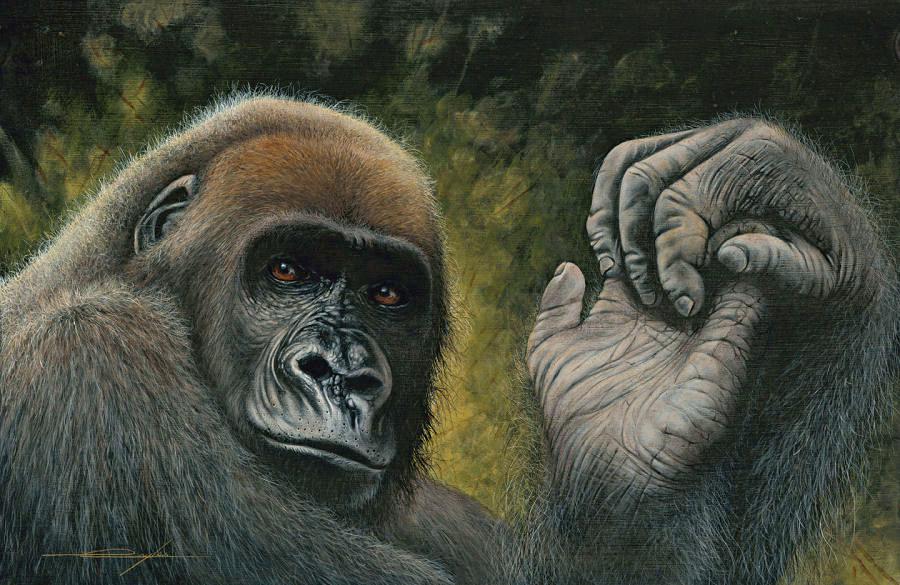 'Nyango' ~ Cross River Gorilla
Artist: Daniel Taylor
High Realism – Acrylic
"Cross River Gorillas are shy inhabitants of densely vegetated tropical forests. But then there is beautiful Nyango as an ambassador of her species living in Limbe Wildlife Center, a primate rescue and rehabilitation facility in Cameroon. For myself, as an artist, to be able to study and sketch her in these local settings was awe-inspiring. She truly is what her name Nyango implies, a Mother or Queen, well deserving this first ever portrait painting of her species. Often she is spotted sitting on a tree branch, staring at the mountains in the distance, as though yearning for a life and home not so far away. The call of the jungle?" – Daniel Taylor, Vancouver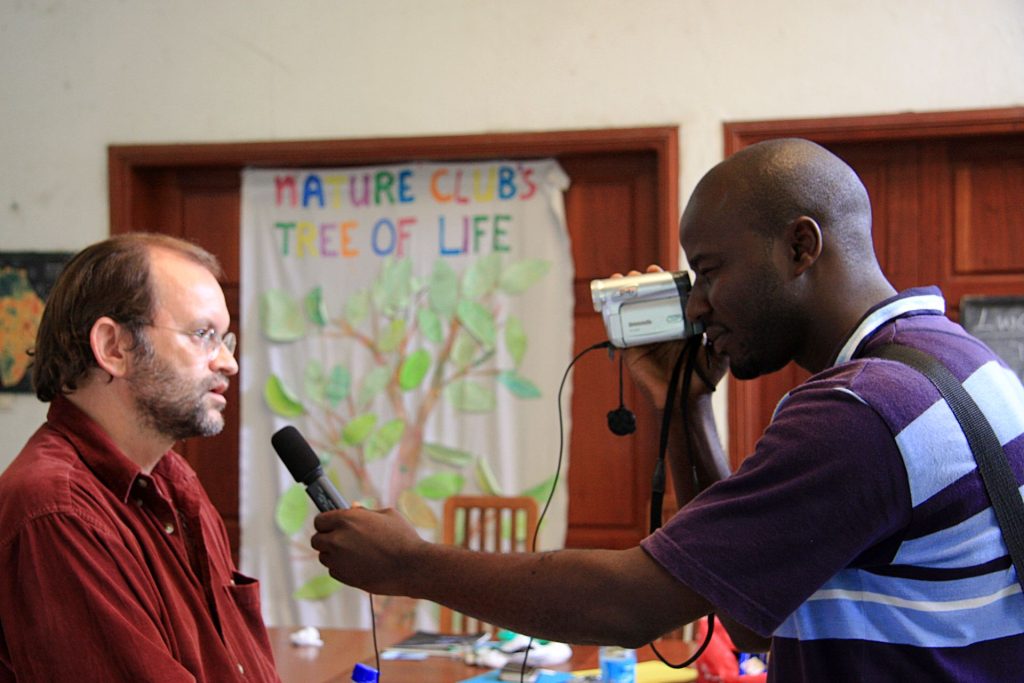 The Cross River Gorilla is Africa's most endangered primate and one of the world's 25 most endangered primate species. There are currently just 250-300 individuals still present in the wild.
The elusive Cross River Gorillas are hard to spot because they are shy inhabitants of densely vegetated highland rainforests.
Artist Daniel taylor undertook an Artists For Conservation Flag Expedition to the highland rainforests of south west Cameroon which has been an amazing experience. We can save the Cross River gorillas and support local communities at the same time, a true circle of life.
The funds raised will be used for field projects in South West Cameroon, including establishment of new protected areas, solving human-primate conflicts, training of local wildlife rangers, as well as community development and education.
Join us in our mission to conserve the gorillas – place your print orders today: info@africanconservation.org. Together, we can make a difference and ensure a brighter future for Africa's magnificent wildlife.