First-ever camtrap photos of a Cross River gorilla in Tofala Hill Wildlife Sanctuary, Cameroon's southernmost population of Cross River gorillas. Exciting new pictures showing a female of the world's rarest gorilla subspecies, possibly pregnant.
The Cross River gorilla is listed as critically endangered by IUCN and has a population of less than 300 individuals living in the wild, distributed over 11-15 sub-populations along the Nigeria-Cameroon Border.
The species is rarely seen, but thanks to the dedication, commitment and perseverance of our Community Rangers, who know the forest best, we manage to protect the gorillas and other wildlife despite the ongoing poaching, climate and Anglophone crises. Camera traps are a tool often used to monitor rare species.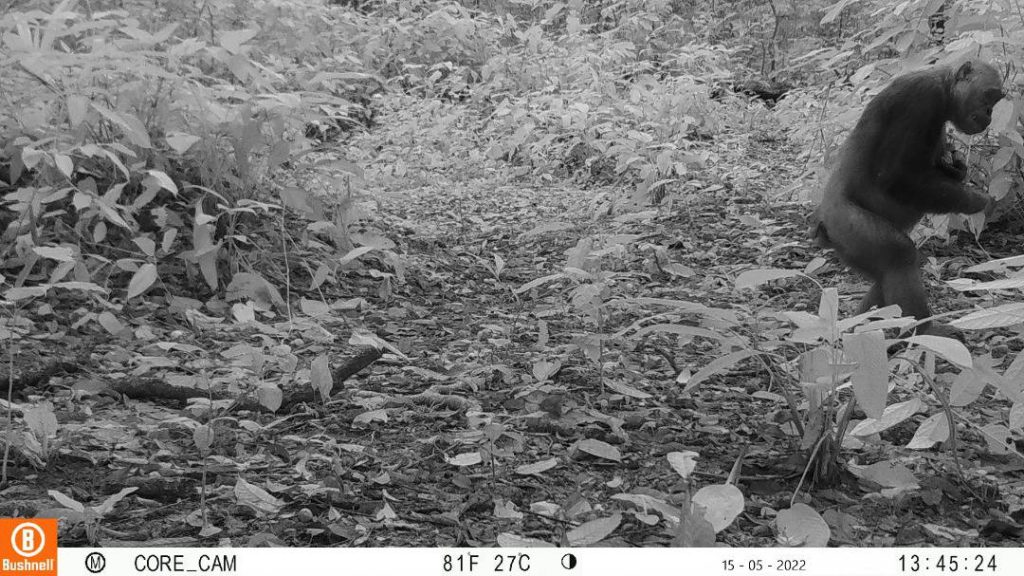 The Cross River gorilla programme is a collaboration between the Environment and Rural Development Foundation (ERuDeF) and the African Conservation Foundation. The programme has been running since 2004 and established several protected areas.
Tofala Hill Wildlife Sanctuary
The Tofala Hill Wildlife Sanctuary, part of the Lebialem Highlands in the South West Region of Cameroon, was gazetted in September 2014 and covers 8087 ha. Together with Kagwene Gorilla Sanctuary and Takamanda National Park, the Tofala Hill Wildlife Sanctuary is one of the few places where Cross River gorillas and their habitat are protected.
Since 2004, preliminary research has been conducted in the Tofala area on the Cross River gorilla (Gorilla gorilla diehli) and the Nigeria-Cameroon chimpanzee (Pan troglodytes ellioti). These studies were initially focused on determining the distribution of these two great apes species in the area. Reliable information on the ecology of wild Cross River gorillas and Nigeria Cameroon chimpanzees is still scarce.
Other wildlife
The Nigeria-Cameroon chimpanzee is Africa's most endangered chimpanzee species. Tofala Hill Wildlife Sanctuary is also home to other wildlife threatened with extinction such as the Drill monkeys and forest elephants.
A number of other species have been captured on camera with the help of camtraps, like snakes and frogs. Some of these species still need to be identified and may be new to science.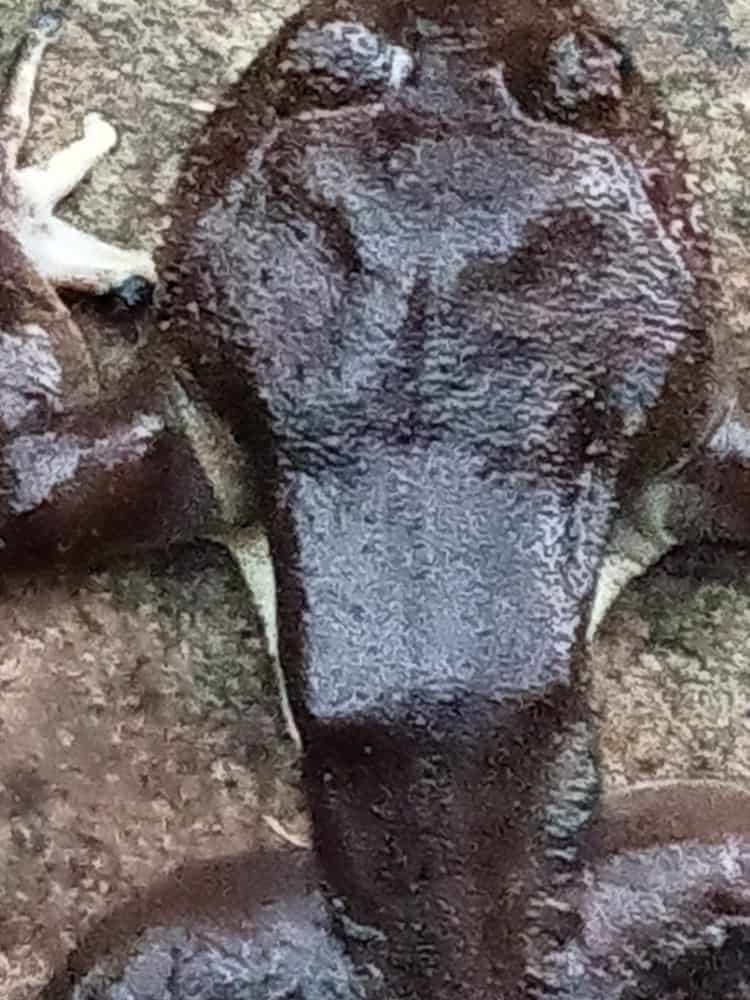 Conservation
The conversion of forests to farmland, hunting and unsustainable farming adjacent to the Tofala Hill Wildlife Sanctuary has further fragmented Cross River gorilla habitat and could lead to the local extinction of this species if urgent actions are not taken.
Our Community-led conservation programme is training and employing former poachers, hunters and other community members, half of them women, as Community Rangers, supporting the management of Community Forests. Community awareness and education programmes need to be intensified and we develop regenerative agroforestry projects to provide sustainable livelihood opportunities.
Help Cross River gorillas
We are inviting people and organisations around the world to get involved, donate, sponsor a Community Ranger or one of the vital project activities. We need funds, equipment and active support for the development of new Community Forests to establish a rainforest corridor connecting protected areas.
With your help we can assist more communities with the transition to sustainable development, providing food security, health benefits and education opportunities at the same time.